IR Information
Digital Strategy
To make our physical stores a more attractive place, we are engaged in a variety of initiatives using digital technologies.
OFF MALL
In 2013, we opened the HARD OFF Net Mall, our proprietary platform for shopping HARD OFF Group merchandise online. After many upgrades to the site's system and design, the site was relaunched as OFF MALL in autumn 2021. Each store posts its goods upon buying, so customers can browse goods available at HARD OFF stores all over Japan from the comfort of their own home. Our aim is to provide a service that will offer the same shopping experience as actually visiting our stores.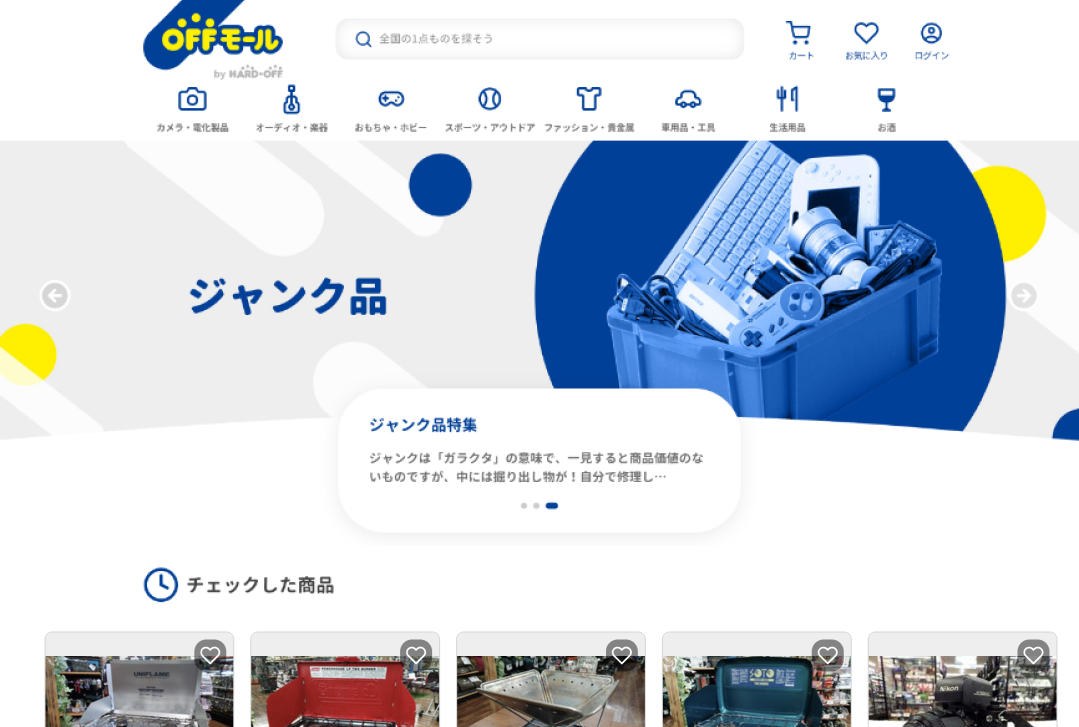 Smartphone Apps
We have released two smartphone apps that can be used depending on customer needs or their frequency of store visits.
HARD OFF Official App
Developed for customers who regularly visit our physical stores.
It features enhanced functions, including a membership card and store locator, which are connected to physical stores.
To have more customers discover the enjoyment of visiting multiple stores, the app features the HARD OFF Meguri function, which is similar to a tour of tourist spots to collect local stamps, a popular hobby in Japan.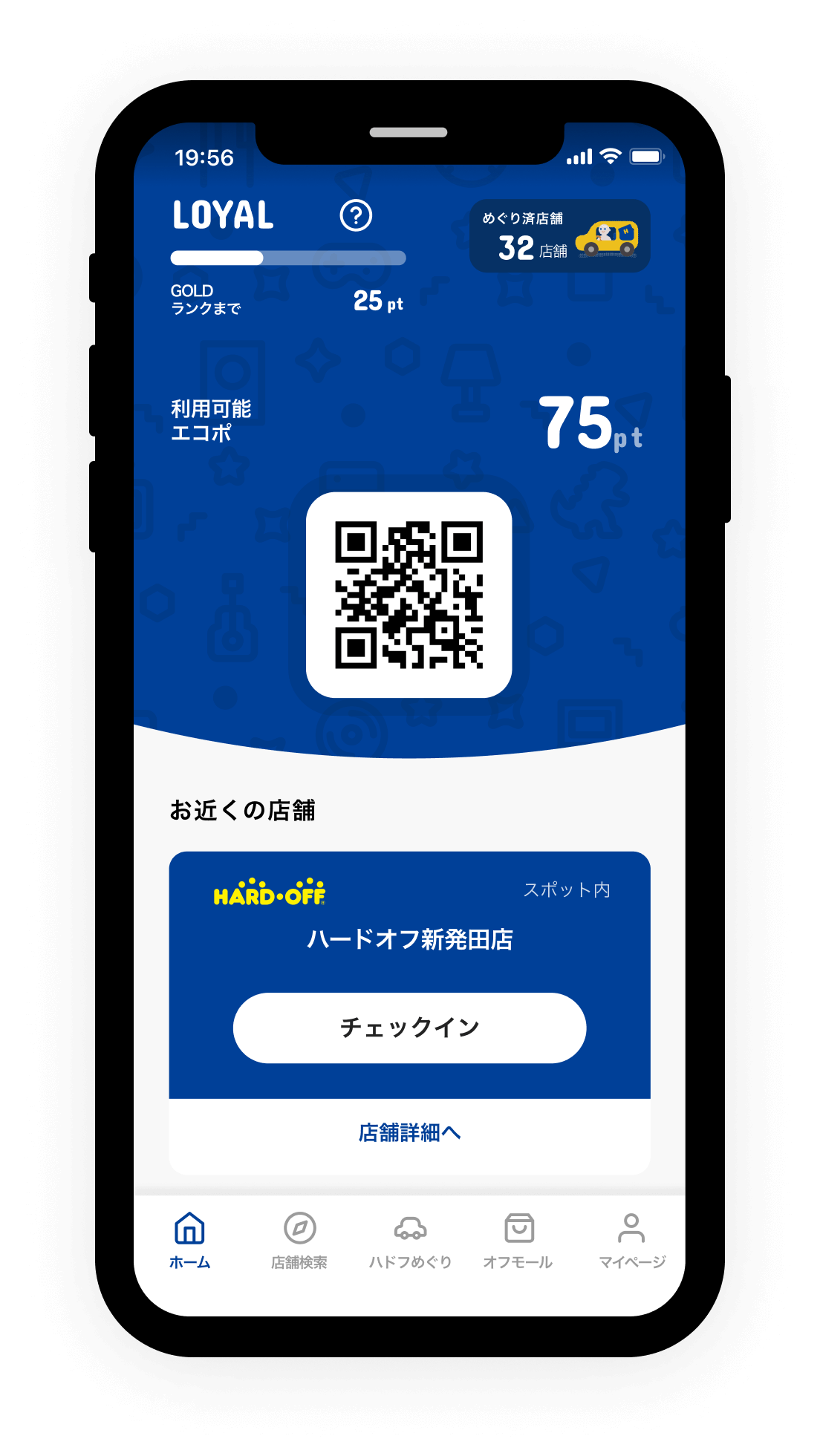 Kaitori (Buying) Offer App
Developed for customers who are not able to visit stores frequently due to a lack of nearby physical stores.
Customers can upload photos of items they want to sell, and receive offers to buy them from HARD OFF Group stores nationwide.
We have created a new form of buying service via courier shipment for customers wishing to sell items to us. Our strength is the sense of security and ease not offered by consumer-to-consumer transactions.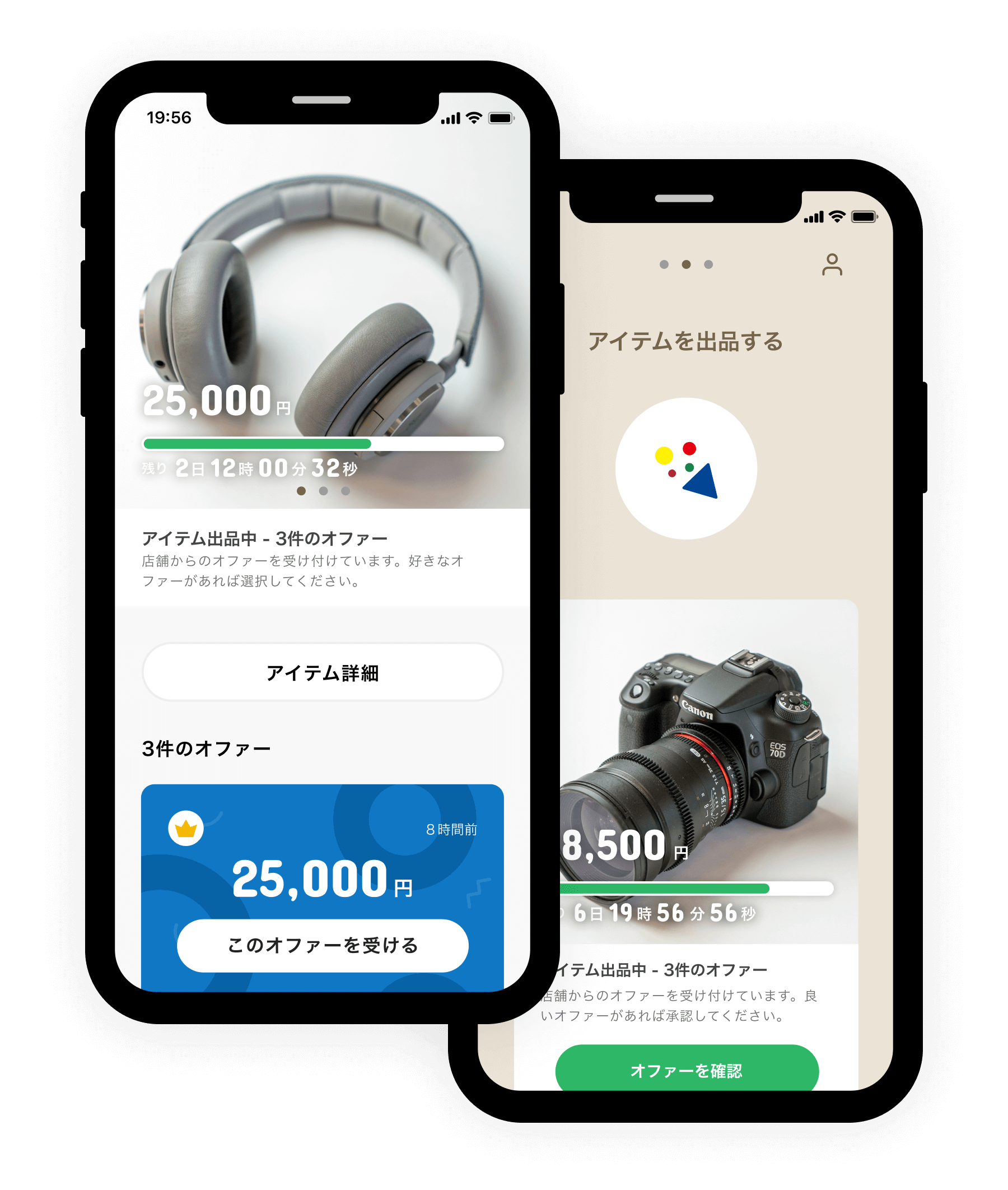 HARD OFF Future Lab
In April 2020, we acquired a partnering system development company and turned it into a wholly owned subsidiary, ReNK CHANNEL Co, Ltd. The following October, we opened our first system development base, the HARD OFF Future Lab.
We named it in the hope that it will become a base for creating the future of HARD OFF. We will continue to improve the level of in-house technology in our online division and accelerate digitization.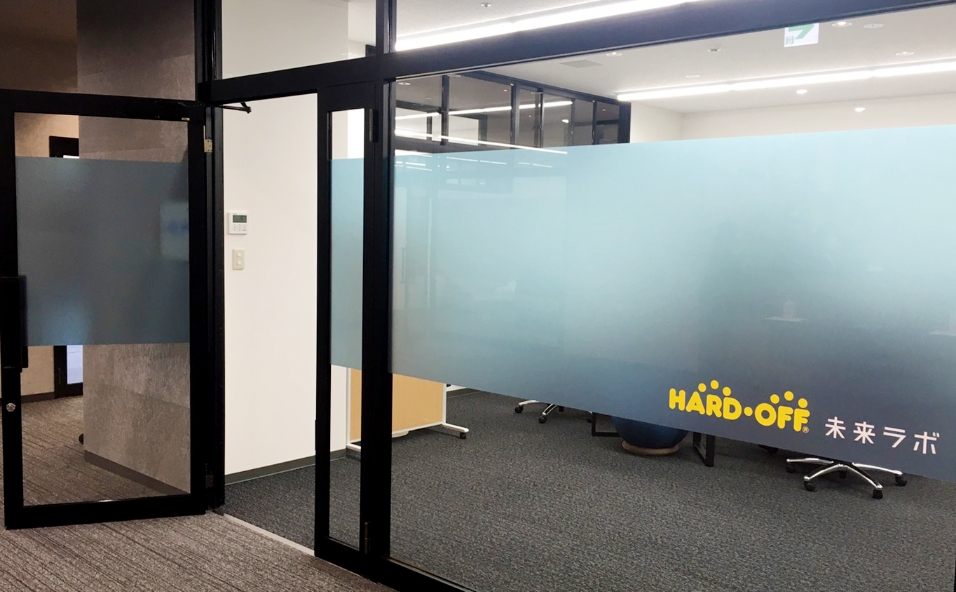 Three Priority Measures
Physical Store Strategy

Learn more about our physical store strategy.
Store Opening Strategy

Learn more about our strategy behind opening new stores.
Digital Strategy

Learn more about our digital strategy.